Crypto News
"Web3 is quite simply fighting against the monopoly of the big platforms that have control over Web2": Mansaa Network, winner of the NFT Film Festival competition in Cannes
On May 20, the NFT Film Festival took place during the Cannes Film Festival. It was the first festival around film and blockchain. On this occasion, a competition was set up by the organizers of WAGAS Group, in order to reward the most innovative projects in the blockchain sector. 6 startups were in the running to present their projects to the audience and try to become the winner. It was Kevin Yena and his 
Mansaa Network
 who won the first prize, up to 100,000 euros.
Be[In]Crypto (BiC): Well done for winning the award, what can you tell us?
Kevin Yena (KY): Thank you! We were chosen by the jury for the first prize in relation to our "Innovation" and "Impact" aspects. Very honored!
BiC: Can you tell us about your background?
KY: Passionate about tech since I was 7 years old, I told my parents that I wanted to become an engineer without even knowing what that meant. Looking back, I think it's because I've always loved puzzles, solving problems, but above all positively impacting people's lives. I, therefore, followed a scientific path until obtaining my engineering degree in artificial intelligence in France. Sector in which I worked for a few years, and in which I still practice, by passion and love of tech.
Coming from a family of entrepreneurs, I fell into it at a very young age. I will always remember this sentence from my father: "Kevin, always try to be an entrepreneur, it's the voice to follow. »
So I launched several projects/start-ups, to practice my hand, among which we can find:
A land sale platform based on the Blockchain (LAND) to ensure the authenticity of land during the sale and avoid scams in countries where such practices exist a lot.
A company specializing in virtual tours (SpaceVR). We have created immersive worlds for restaurants, hotels, showrooms, art galleries, and museums. (3 years ago, long before the arrival of the metaverse).
A platform for selling works of art, in which all the works are created by artificial intelligence that knows how to imitate the style of different great painters (E-casso).
A car rental platform (DACAR).
All these experiences allowed me to come to Mansaa Network. With my partners, we have been working hard for more than a year to make Mansaa the most impactful tech start-up in the world. We have one watchword: "IMPACT".
BiC: Tell us about this project:
4 billion people still do not have internet access worldwide. This is often due to the lack of Telecom infrastructure, or just because they live in areas where Internet access is excessively expensive (Malawi, Namibia, Central African Republic, etc.).
Mansaa Network has a single objective: thanks to blockchain, Web3, and satellites, allow these billions of people to be able to connect to the Internet and from anywhere in the world, regardless of their social level, and reduce by more than 90% the price of access, because even today, in some countries, 1 GB can be worth more than $20 (knowing that the average salary of the populations living in these areas is $80 on average).
To do this, we are building a human peer-to-peer Internet access sharing network, to accelerate the global development of the Internet. Everyone can be part of the Mansaa ecosystem thanks to two dApps (Mansaa Provider Dapp, Mansaa Browser Dapp) and a Box (MONA).
Mansaa Provider Dapp and Box MONA provide Internet to the world by sharing our mobile data or our wifi access, and Mansaa Browser dApp consume the shared Internet connection. Mansaa believes in a future of decentralized infrastructures, where assets such as internet access are monetized by everyone, for everyone, and from everywhere on the blockchain with the highest level of transparency, resilience, and security.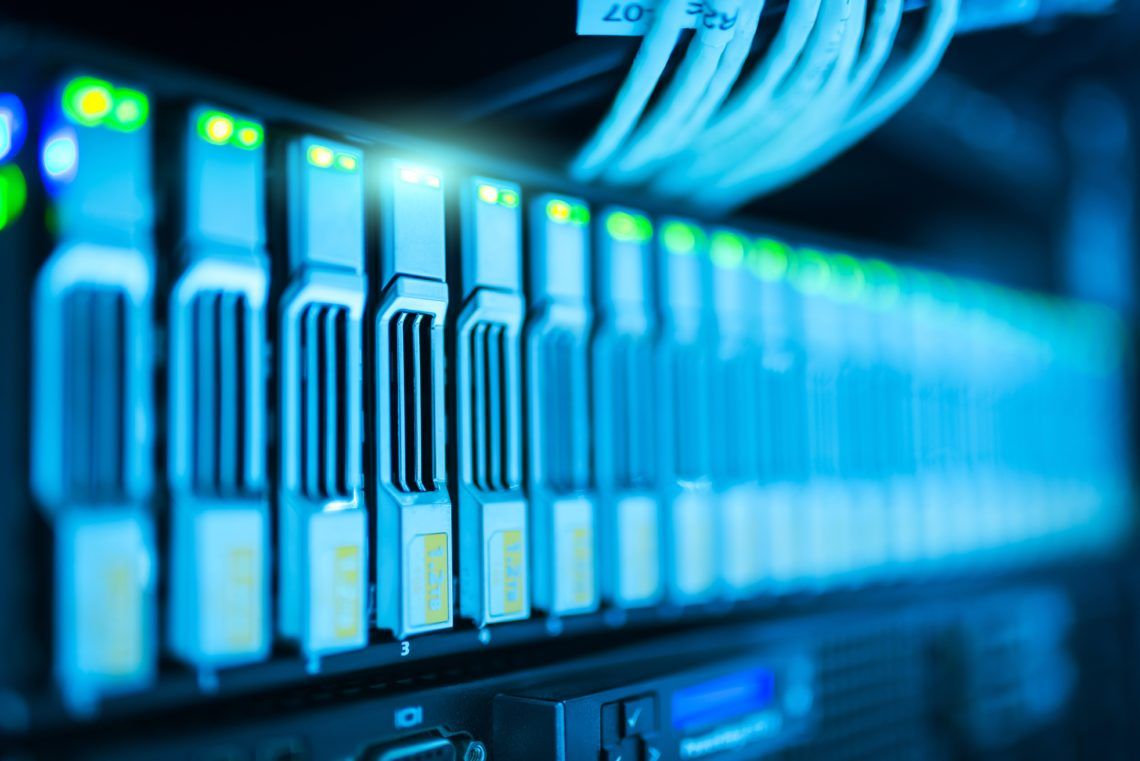 BiC: How does Mansaa Network work? What technology does the app use?
KY: There are two possibilities for Mansers (people from the Mansaa community): sharing the internet connection and being paid by our $MAA token, or using the internet connection shared by another person.
To share the internet connection, there are two ways: install our decentralized application on a computer or a telephone then configure the connection sharing, for example, the number of gigabytes to share each day, the sharing periods (From 00h to 6h in the morning for example, while you sleep). We also offer a Box (MONA) that must be connected to Wi-Fi to share with many more people and therefore earn more Mansaa $MAA tokens.
For this to be possible, we had to create our own network protocol, the Mansaa Protocol; to this, we add a layer of virtualization. Thanks to this mix, we initially allow a person who is in Malawi to divide his data consumption by 6 and therefore make him pay 6 times less to access the Internet, because he will only need a weak bandwidth to maintain the connection between the Mansaa Browser and the Mansaa Provider.
Then, in a second step, the satellites allow us to ensure the minimum bandwidth that Mansaa Browser users need.
Thanks to this, anyone can connect to the Internet from anywhere in the world using another person's Internet connection.
Bic: In addition to helping people with little Internet access, could share-to-earn become a business model in the Western world?
KY: Yes absolutely, we hear a lot about play-to-earn, now it's time for "share-to-earn". It takes less effort and has a much bigger, positive impact. Besides, who would say no to a few more Mansaa $MAA tokens each month, simply by sharing Internet access?
Our goal would be for a person with their computer and our dApp (Mansaa Provider) to be able to share with 5 people at the same time, which could make them between 40 and 50 euros in equivalent Mansaa $MAA tokens each month; more than enough to repay his subscription. The Box (Mona), meanwhile, will allow 25 people to share, thus multiplying the income by 5 compared to Mansaa Provider dApp (between 200 and 250 euros per month).
We have also put in place mechanisms to rarify the token such as halving and burn; we want the $MAA earned by providers to increase in value over time.
BiC: How can blockchain and Web3 really impact people's daily lives?
We often hear about Blockchain and Web3 without really being told how it could impact our daily lives.
Web3 is simply fighting against the monopoly of the big platforms that currently have control over Web2, reshuffling the cards for all types of properties on the Internet and giving Internet users control over all their digital assets (data, connection Internet …) thanks to decentralization. In other words, it's applying the values ​​that Bitcoin advocates, to the entire Internet!
A concrete example of the usefulness of blockchain and Web3 is what we do at Mansaa Network.
Anyone will be able to share their Internet connection as an asset through the blockchain and be rewarded. And the shared connection will be directly used by a person who really needs it, for example, a child in Africa, India or South America, who loves science and wants to learn mathematics, physics, or artificial intelligence thanks to online courses.
Yes, it is still possible to earn cryptocurrencies while having a positive impact on the world. We can even go even further and say that it is possible to repair inequalities.
Our world is increasingly interconnected, blockchain and Web3 give us the possibility to have a direct impact (without an intermediary) on the lives of others and to share with them.
Courtesy: beincrypto.com