Video games
10 amazing NFT games to make money with in 2022
Every day we will hear more about non-fungible tokens or NFTs, assets that function as digital certificates of authenticity that have ceased to be seen as a simple phenomenon to become a reality through which to buy and sell ownership of digital goods. Beyond its use in works of art, the gaming industry has opened its doors to a world where users go from being recognized to being rewarded. If you want to discover the best NFT games to earn money with, this post is for you!
What are NFT or play to earn games?
NFT games are video games that are supported by blockchain technology, where items such as avatars can be bought, sold, or rented, becoming unique non-fungible tokens that we can trade with. They are usually called play-to-earn games because they are associated with their own economies that allow users to earn money with them.
This type of NFT-based game has interested large companies in the sector, such as Electronic Arts or Sega, which are already investigating how to become part of the industry. That is the case of Nintendo, which in the presentation of its financial results for the last quarter recognized the potential of NFTs and the metaverse. According to the brand analyst, David Gibson, the company is interested in these technologies, although they believe that they still have to define how to integrate them into their products and for now they prefer to see how the sector evolves.
While some fear speculation and the lack of conventional laws that can regularize the situation of video games, many people who are already committed to investing in virtual weapons, real estate, vehicles, and other objects that only exist within the game and that have the advantage that they cannot be copied or falsified, being unique objects encrypted by blockchain.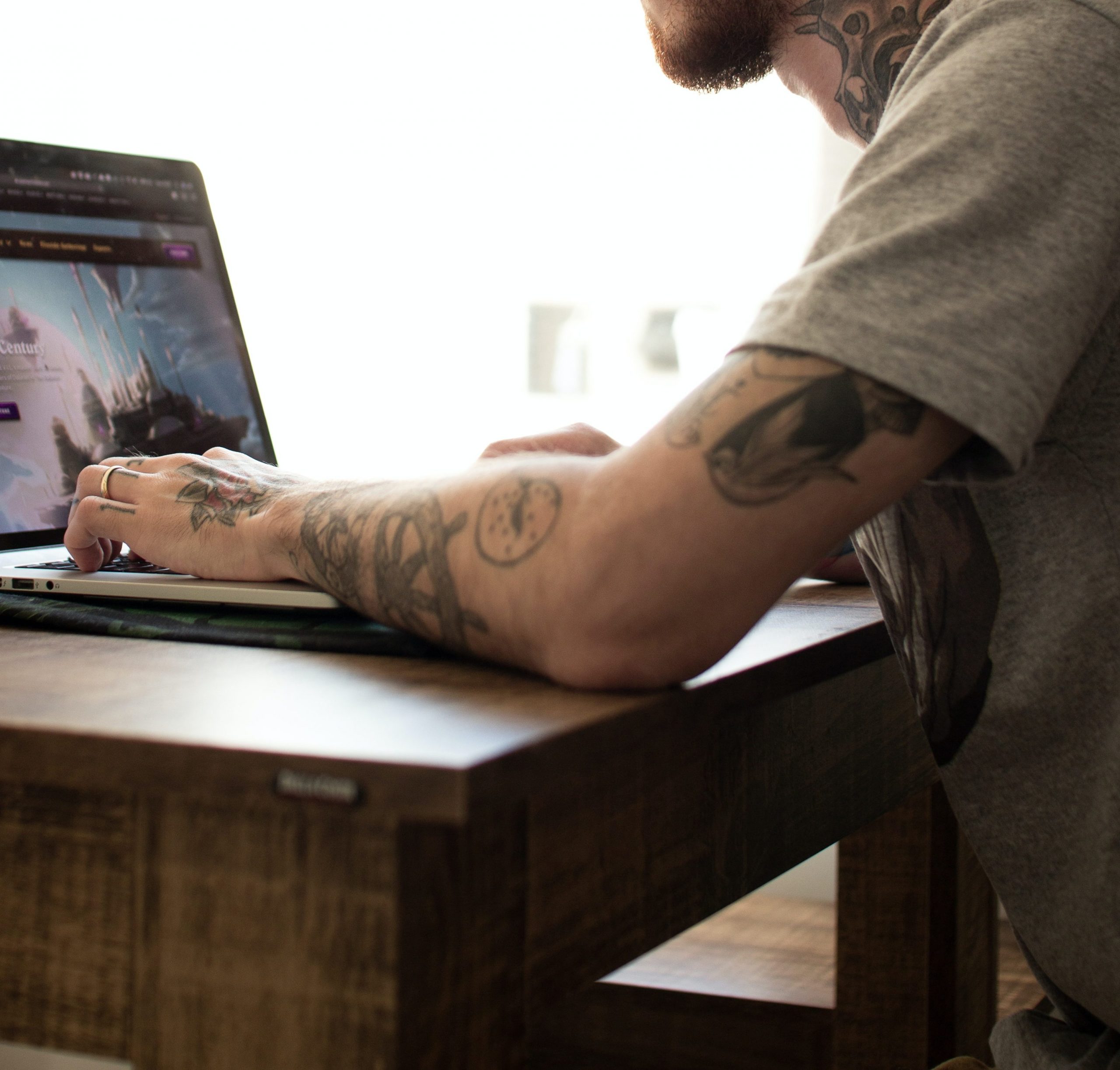 Features of NFT games
NFT-based games have a series of characteristics that allow us to establish their differences from traditional video games. Let's see the main ones:
These are games in which the objects that we use constitute in themselves a unique and unrepeatable NFT.
While in traditional video games you pay real money to unlock new screens or abilities, in NFT games you use tokens.
We are talking about games that have their own economy supported by blockchain, based on the metaverse and cryptocurrencies, in addition to smart contracts.
The value of NFTs in NFT games depends on their usefulness, particularity, and the price that people decide to pay for them.
Each user is responsible for safeguarding their assets, preventing these digital assets from being stolen or the result of fraud or phishing.
The gaming industry no longer thinks only that users have fun, but also that they obtain different prizes. We present you with 10 NFT games with which you can already earn rewards with a monetary value in real life. Of all the genres and styles, we encourage you to do your research and decide which one can become your new favorite plan.
The most famous NFT game, which moved more than 485 million dollars in the summer of 2021 and has two million daily users, is inspired by Pokemon and is developed on the Ethereum blockchain technology. In order to access it, users must purchase at least three Axies, whose value increases or decreases based on their rarity and demand.
Players will use these goods to participate in the adventure and face off against different monsters. Also to fight against the Axies team of other players or against the machine in exchange for rewards that can be converted into real money.
Exploring, creating, and socializing are the main options for users in a virtual NFT game that bears some resemblance to The Sandbox. In it, we can create objects such as land, farms, or accessories to include in our avatars that can later be sold in the game market to earn MANA tokens.
Designed so that its full potential is exploited in the metaverse, it seduces with a futuristic look that users are already enjoying.
In The Sandbox, players can create and manipulate different 3D objects in a virtual metaverse where virtual assets can be played, built, owned, and monetized.
The platform offers the possibility to create and customize assets that can be sold in different markets to earn SAND, the native currency of the game. This can be converted into other cryptocurrencies that can be converted into real money. It is one of the NFT games with the greatest potential, with unlimited possibilities to build and create any product that can be imagined.
A group of friendly animated dogs in samurai uniforms stars in a battle game in which the sale of a limited number of Samurai Doge is proposed, which makes these NFTs highly valuable. And it is that those who have a couple of copies will be able to raise the next generation of samurai dogs.
The daily tokens called $HON and different exclusive rewards have a lot to do with the success of a launch in which the first thousand units of Samurai Doge were sold in less than 15 minutes.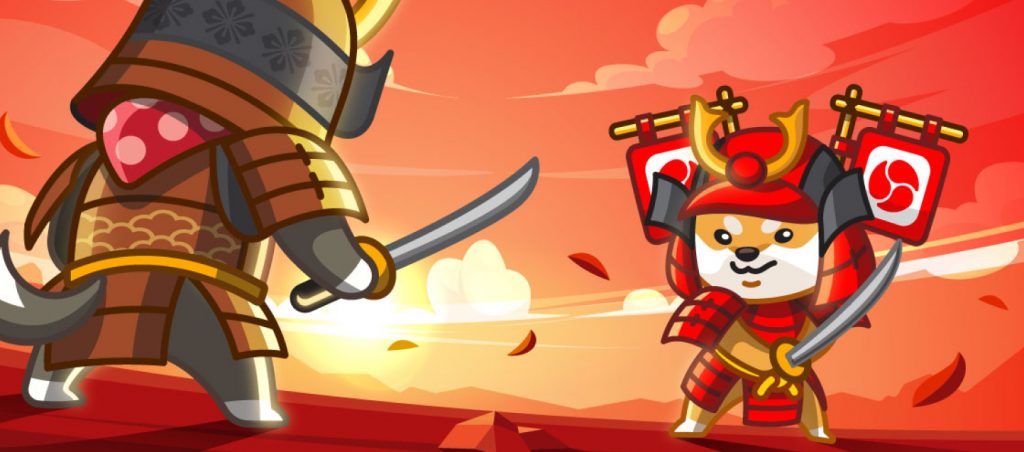 This adventure game will allow users to travel through different landscapes in which they will have the mission of hunting and capturing creatures called Illuvial. With more than a hundred Illuvials spread across the stages, each with different abilities, players will be able to form teams of three Illuvials to fight against other players in competitions and earn $ILV tokens.
Its visual effects and careful aesthetics are the strengths of a game that will be released to the public in 2022.
This action and graphic adventure game will allow you to immerse yourself in the world of Talmuth, with free characters and weapons with which you can participate in rewards and missions to kill monsters in different dungeons and earn relics that can be converted into commercial goods.
Designed for lovers of survival, users have the task of going through different terrains in which to extract gold and fight with other players to gain authority. It has the extra that you can work as a team, being much easier to attack the bases of other players. Winners are rewarded with NGL tokens that can be used to purchase or rent NFT weapons and accessories that enhance your experience.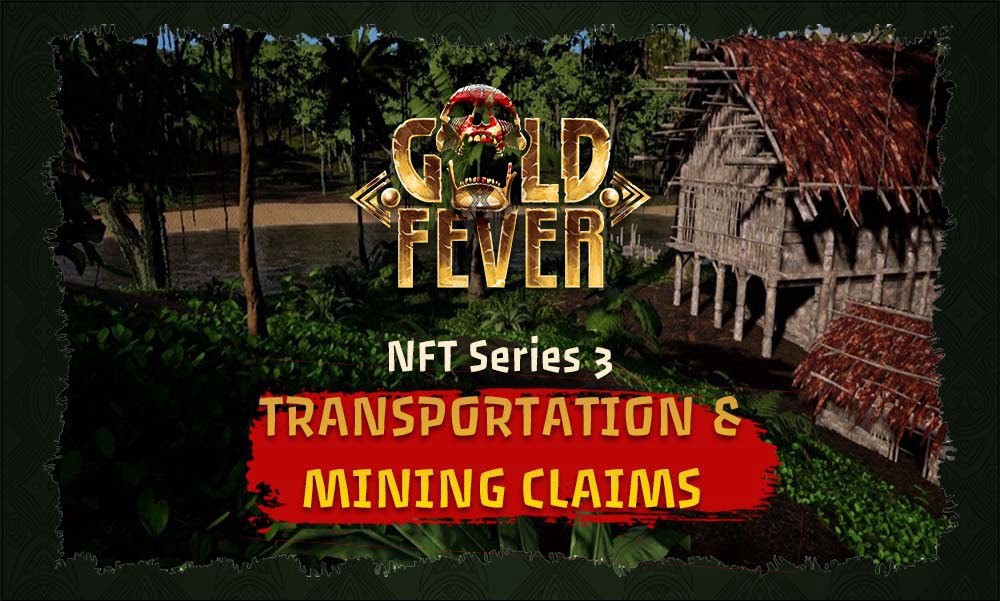 Considered one of the best mobile action-adventure games, Guild of Guardians offers an exciting journey in which players build and protect their guardians. Each of them, with a class and a series of unique objects.
Players can craft their own items and accessories, raid dungeons, and loot other players, later exchanging their winnings on the market. Of course: it has more than 140,000 players on the waiting list…
The decentralized gaming platform Conscripts.gg bets on a real-time strategy video game in which users must build their army and infrastructure, recruit military ships and attack other planets to access their resources. Successful invasion is rewarded with CONZ tokens with which items and resources can be purchased or traded. Users' NFT assets can also be sold to earn tokens to convert into other cryptocurrencies.
Mines of Dalarnia is an action-adventure game in which players act as miners and go into different worlds where they fight with different monsters while extracting crystals and particular objects. Those crystals can be used to upgrade your equipment or to acquire other items in the game.
Each player receives a series of DAR tokens daily that they can use to unlock new items and earn rewards.
Did you know these games? Have any of them caught your attention in particular? We are looking forward to reading your opinion in a comment! In addition, we recommend you take a look at the Master in Blockchain, Metaverse, and NFTs, a 600-hour program with which IEBS has positioned itself as the first school to launch a training offer with which to become a professional in the technologies that are filling the headlines of the last few months since Facebook decided to bet heavily on the metaverse. If you want to know from experts in the sector what the future of the metaverse is and its possibilities in terms of new business models, don't think about it and get informed. We will wait for you!